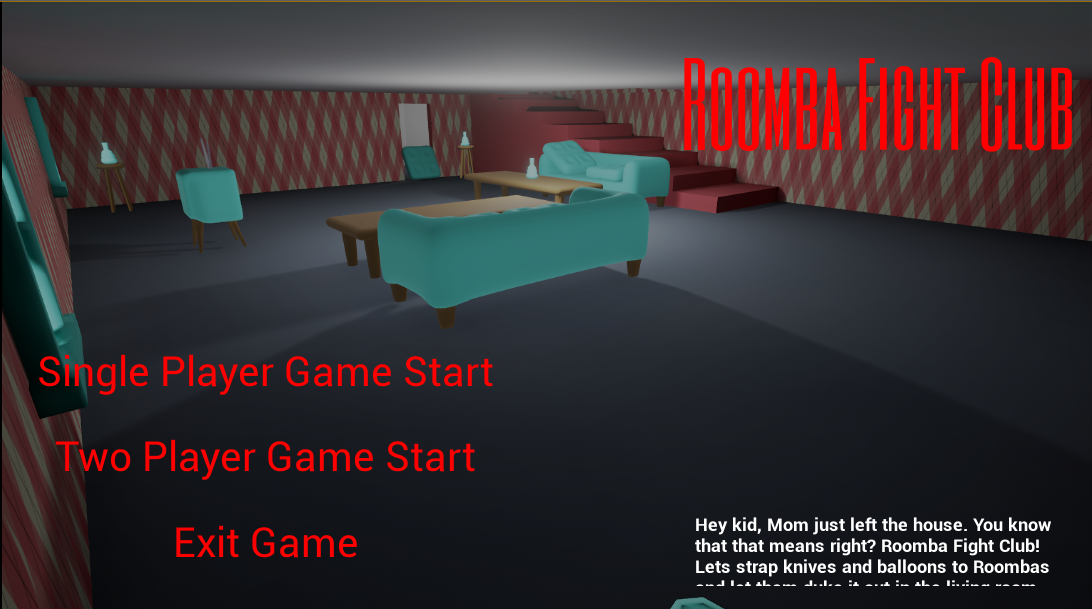 Roomba Fight Club
A downloadable game for Windows
Roomba Fight Club is a third person vehicular combat game on a very small scale. Armed with only a Roomba with a knife glued to it, attempt to pop all of your opponent's balloons before they pop yours.

Controls:

A -Turn left
D - Turn right
W - Move forward
S - Move in reverse
R - Take screenshot
Note: It's possible to play locally against a second player, but it requires a game-pad for player 2. This mode has not been tested as thoroughly as single player so if it breaks I apologize. If you are using a dual Shock 4 controller you'll need to download DS4Windows.
This game was made in 48 hours as part of Ludum Dare. If you are judging and want to give me a good score you can find my LD37 link HERE.
Install instructions
Just unzip and run the executable. Enjoy!